What is Gravity Workflow Automation
Gravity combines the simplicity and elegance of kanban boards for controlling business workflows with a powerful automation engine that allows businesses to eliminate repetitive electronic tasks. It puts managers in the driving seat of their business processes. If you are a manager frustrated with the glacial speed at which your business processes can adapt to changing conditions you could benefit from Gravity Workflow Automation.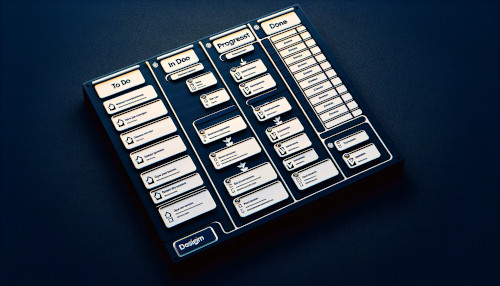 Kanban Process Visualisation
Gravity utilizes a kanban board approach to visualise business processes. Users interact with business processes in a way that is intuitive and simple. The kanban approach was made popular in Japan as a way of visualising work in progress. The simplicity of the linear kanban view protects the user from underlying process complexity.
Business Process Automation
Gravity implements a unique business automation system which is more flexible and adaptable than other solutions on the market. It is flexible at two different levels. At the design level a business process can be modified and the change will take effect on existing processes. In traditional business process automation a design change will only affect new processes. Gravity gives managers and administrators the power to change their processes without deploying new software versions. The design is more flexible for users as well, giving them the ability to fix and rerun automated tasks when there are failures. Gravity gives users the power to resolve and continue.
Search and Filter
Gravity gives users the ability to search on any field. It allows them to create filters to zoom in on the processes they need to find. Users and managers have the tools to be able to make sense of high throughput processes and home in on the data they need.
Cloud Ready
Gravity has been designed from the ground up to run as a cluster on a Cloud Platform. It has standard connectors of various kinds, such as SOAP and REST Web Services that allow it to call other systems. It can also connect to JMS queues, databases and email servers. It is extensible so that additional connectors and services can be easily added. Gravity is not tied to any particular domain.